<!center><!video controls controlsList="nodownload" src="/video/Gameshows.mp4"><!/center><!br> <!center><!img src="/2019/images/menu/review.jpg"><!/center><!br> <!!! ALL-CON LLC>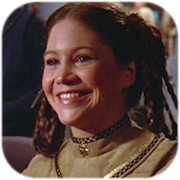 Celebrity Guest

Sarah Rush
Sarah Rush is best known in television for her work in the original Battlestar Galactica. She narrated and starred in the 2005 documentary The Bituminous Coal Queens of Pennsylvania produced by Patricia Heaton and directed by David Hunt, which won the 2006 Heartland Film Festival Award. Rush was herself crowned Coal Queen in 1972.

For Sarah, Battlestar Galactica was among her first regular TV series. Occasional appearances from that time period included Quincy, M.E., Happy Days, The Incredible Hulk, Monty, and others. Appearances became rarer after this period; Rush would play a guest role on a series once every few years, plus an occasional movie (The Nude Bomb, Joni, Talking to Strangers).

In 1998, her career had a resurgance starting with with spots on Everybody Loves Raymond, Chicken Soup for the Soul, and Friends. In 1999 her acting career continued to pick up speed as she won roles in Fangs, Max Keeble's Big Movie, and Catch Me If You Can.