<!center><!video controls controlsList="nodownload" src="/video/Gameshows.mp4"><!/center><!br> <!center><!img src="/2020/images/menu/review.jpg"><!/center><!br> <!!! ALL-CON LLC>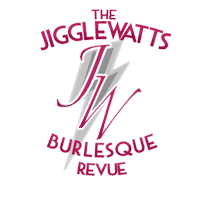 Independent Content

Jigglewatts Burlesque
Founded in 2006, the Jigglewatts Burlesque Revue continues to entertain audiences with their re-imaginings of classic burlesque and original forays into the art of neo-burlesque. Members of the troupe have headlined around the world and feature classically trained dancers, vocalists, comedians and entertainers whose brand of burlesque has won them a string of standing ovations among male and female adult audiences of all ages. Winner of the ''Best Burlesque/Cabaret Show'' award in the Austin Chronicle Readers' Poll in 2014 and 2015, they continue to entertain visitors to the city and devoted long-time fans alike.

Website:
www.thejigglewattsburlesque.com


FaceBook:
Facebook.com/TheJigglewattsInAustinTx



---
SAT 5:00p.m.: Burlesque: Behind the Curtain Today (45 mins.)

Room: ADDISON LECTURE HALL (2nd Floor, Right) Rated: Adult

Produced By: Jigglewatts Burlesque

Moderated By: Hana Li
Maybe you've seen some shows and even know a bit of the history, but what is burlesque really like today? Hana Li and performers from the ALL-CON show will talk about the different types of burlesque today, ranging from nerdlesque to queerlesque, and share some stories about life on the stage. They may even answer your questions.

Category: Discussion