<!center><!video controls controlsList="nodownload" src="/video/Gameshows.mp4"><!/center><!br> <!center><!img src="/2020/images/menu/review.jpg"><!/center><!br> <!!! ALL-CON LLC>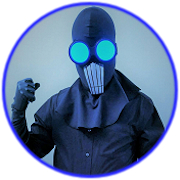 Independent Content

Chaks Productions
Charles Poynter of Chaks Productions has been cosplaying since 2014. Inspired by the work of others, he created Emmet from the LEGO movie for Dallas Comic Con that same year and took home the award for Best Craftsmanship. Since then, he has become a familiar face at numerous conventions and charity events across north Texas.

Featuring a unique cast of cosplay characters, Charles pushes himself with each creation, trying to capture every last detail of each character he portrays, using a wide array of mediums ranging from 3D printing to prosthetic appliances.

A strong proponent of ''cosplay without discrimination'', he encourages cosplayers to costume up, have fun and show their support for the hobby and others who participate in it.

Facebook:
facebook.com/chaksproductions



---
SAT Noon: 3D Printing for Cosplay (45 mins.)

Room: WILLOW (1st Floor, Front) Rated: Everyone

Produced By: Chaks Productions; The Mad Titan

Speaking: Chaks Cosplay; Keely Graesser; Mad Titan Cosplay; Sean Fields
3D printing is quickly becoming a popular tool for cosplayers. If you're ready to learn more about 3D printing, or you're wanting to pick up some tips to improve your prints, then this is the panel for you!

Join Charles Poynter of Chaks Productions, Keely Graesser of Mutants, Maidens & Munchkins, Nick Glover of Mad Titan Cosplay and Sean Fields of Project 842 for an open forum panel as they discuss everything from 3D printers to giving a great finish to your 3D printed props.

Category: Discussion