<!center><!video controls controlsList="nodownload" src="/video/Gameshows.mp4"><!/center><!br> <!center><!img src="/2019/images/menu/review.jpg"><!/center><!br> <!!! ALL-CON LLC>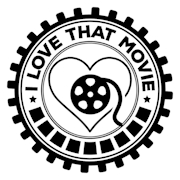 Independent Content

I Love That Movie!
Lisa Sanchelo runs a podcast called ''I Love that Movie!'' Its a podcast for movie lovers to come on and discuss a movie that they love. They talk about the plot, the director, and the actors, but also talk about the deeper connection the guest has with the film. The wide range of guests range from family, friends, other podcasters to filmmakers, composers, and critics. Lisa wants to hear personal stories from people from all walks of life and why a particular film has impacted them.

---
SAT 4:00p.m.: I Love that Movie Live! (45 mins.)

Room: MAPLE (2nd Floor, Back) Rated: Everyone

Produced By: I Love That Movie!

Speaking: Lisa Sanchelo
Welcome to I Love that Movie's first ever live episode! Listen in on a taping and stay for a Q and A after! We would love to meet you guys and hear from you. We will announce the movie and guest on our facebook page ''I Love that Movie!'' So check us out!

Category: Discussion Panel