<!center><!video controls controlsList="nodownload" src="/video/Gameshows.mp4"><!/center><!br> <!center><!img src="/2019/images/menu/review.jpg"><!/center><!br> <!!! ALL-CON LLC>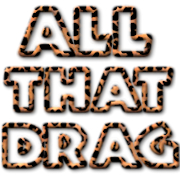 Independent Content

Texas Burlesque Peepshow
Texas Burlesque Peepshow, consisting of veteran performer/producer Black Mariah and burlesque dancer/drag king Ali Cornetti, has been presenting burlesque, drag and variety entertainment since 2014. With a focus on uplifting and celebrating a wide diversity of performers, they make each show a delightful frolic in the sexy, strange land of performance art!

---
THU 9:00p.m.: All That Drag (2 hrs.)

Room: OAK BALLROOM (2nd Floor, Left) Rated: Adult

Produced By: Texas Burlesque Peepshow

Speaking: Ali Cornetti; Black Marah
You've seen drag performers talk about their entertainment on panels at ALL-CON in years previous - now come see them live on stage, dancing and lip synching their hearts out for YOU! These drag queens and kings of ALL-CON will give you all the class and sass you could want, so get ready to cheer and fall in love with these fabulous performers.

Category: Performance