<!center><!video controls controlsList="nodownload" src="/video/Gameshows.mp4"><!/center><!br> <!center><!img src="/2021/images/menu/review.jpg"><!/center><!br> <!!! ALL-CON LLC>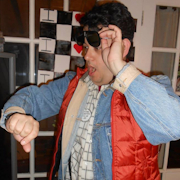 Independent Content

McFly Dallas
Games and Theory: ALL-CON 2021 Game Show Track -- ''It's All Fun and Games!'' Be sure to check out as many of the game shows as possible from our 2021 producers Animagic, Bacon Samurai, Classy Octopus Productions, Half-Ass Productions, In Our Nerdy Opinion, McFly Dallas, Robo Family, Rogue One, Succulent Sith Productions, and Yellow Memo Note.
Arrive early to game shows for contestant selection if you want to test your knowledge and possibly take home a prize!
The Games & Theory Track, in conjunction with jedicole.com / Half-Ass Productions is offering a special incentive to attend game shows and some other programming. The ALL-CON Games & Theory Grand Prize! Multiple opportunities to get a chance at winning the 2021 Grand Prize are available all weekend at selected productions of ALL-CON Games & Theory.

Website:
www.jedicoleuniverse.com



---
FRI 4:00 PM: Don't Lose Your Geek Card Back to the Future -Late Edition (45 mins.)

Room: LANTANA I (Breezeway) Rated: Everyone

Produced By: McFly Dallas

Moderated By: David Martineau
Great Scott! DFW's favorite Marty McFly shares his endless enthusiasm about the timeless trilogy with the rest of ALL-CON with a Back to the Future-themed version of DLYGC! As with any such timestream challenge, if contestants lose all three of their Geek Cards they will be erased...from existence!

But don't be a chicken--there will be bonus Geek Cards awarded for answering certain randomly chosen questions correctly. These act as additional Geek Cards, bolstering your chances at staying in the game. Other questions will randomly feature Prize Cards that can net you some amazing Back to the Future schwag!

Play your Geek Cards right and take the cake (Uncle Joey won't be needing it)! Will you be able to put history right, or end up fading away? Don't be a butthead--get there early (via any means natural or time-travel related) and let it be known you want to compete. A qualifying contestant questionnaire will be given to potential contestants at the start of the show and three will get to take the stage to put their Back to the Future knowledge to the test! Note: Game questions will be covering the entire cinematic trilogy, plus a few on the extended BTTF universe. The Tannen family insisted!

Category: Game Show