<!center><!video controls controlsList="nodownload" src="/video/Gameshows.mp4"><!/center><!br> <!center><!img src="/2019/images/menu/review.jpg"><!/center><!br> <!!! ALL-CON LLC>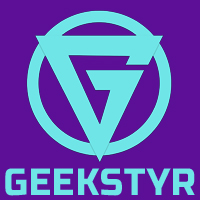 Exhibitors and Artisan Alley

GeekStyr
GeekStyr is the first of its kind: a dating and friendship app built by geeks for geeks! GeekStyr creates a unique environment where you are free to share your fandoms and passions that make you, you. Most dating apps start with a picture… and stop there. With GeekStyr, we focus on what makes each person special and unique based upon over 20 unique interests that you share with one another.

We are GeekStyr, Dating, and Friends that fit your fandom!

Website:
www.geekstyr.com


Twitter:
twitter.com/Geekstyr


Facebook:
FaceBook.com/geekstyr


Instagram:
instagram.com/geekstyr


Pintrist:
pinterest.com/geekstyr


TeeSpring:
teespring.com/stores/geekstyr



---
SAT 6:00p.m.: Geekstyr's Mix and Mingle Social (1 hr. 45 mins.)

Room: WILLOW (1st Floor, Front) Rated: Adult

Produced By: GeekStyr

Speaking: Dallas Stark; BFG Cosplay; Loli Poison
Looking for a table master, people to watch the new Avengers film with or go out to dinner with that special someone before heading to the Ren-Faire?
Come learn the secrets to dating and friendships phycology with the GeekStyr Trio
The panel will start out by discussing dating in 2019, after which those in attendance will be given special Meet N' Greet BINGO cards and encouraged to go mingle with their fellow panel-goers.
Get a Critical Hit with new friendships and dating! Sign up at the GeekStyr booth at the convention.



Category: Activity