<!center><!video controls controlsList="nodownload" src="/video/Gameshows.mp4"><!/center><!br> <!center><!img src="/2019/images/menu/review.jpg"><!/center><!br> <!!! ALL-CON LLC>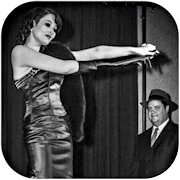 Content Partner

La Divina Productions
La Divina Productions do live burlesque shows in venues across Texas. We focus on classical burlesque shows featuring the most beautiful dancers and music from eras from the 1920's to the 1960's. We also have the Dallas branch of Naked Girls Reading. We put on a show about every month

Facebook:
www.facebook.com/LaDivinaDallas



---
SAT 9:00p.m.: Burlesque (1 hr. 30 mins.)

Room: OAK BALLROOM (2nd Floor, Left) Rated: Mature

Produced By: La Divina Productions

Speaking: Diamond Jim
For an hour and a half on Saturday night the main ballroom changes over to a format not typically seen at fandom culture conventions. ALL-CON presents burlesque on the big stage, featuring professional performers from across the state and beyond.

There's no way you're going to want to miss out on these moves. (Must be 18 with photo ID and conventino badge.)

Reserved seating is available in advance. Seating is limited. Remaining seats are FREE to all ALL-CON attendees on a first-come first-seated basis.

In 2010 La Divina Burlesque took over as the professional booking agent for the burlesque performance at ALL-CON. Diamond Jim is entrusted with the task of putting together a tasteful performance certain to leave every member of the audience satisfied that the art of burlesque is alive and well.

In 2014 the peformance time was increased to 90 minutes to accmodate both burlesque and boylesque performers; a show for everybody!

Category: Performance