<!center><!video controls controlsList="nodownload" src="/video/Gameshows.mp4"><!/center><!br> <!center><!img src="/2019/images/menu/review.jpg"><!/center><!br> <!!! ALL-CON LLC>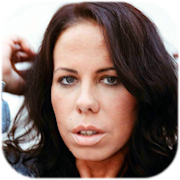 Natali Jones

Guest

Natali Jones found her love in acting her senior year of high school in theater class. After graduating, a family friend referred her to the K.D.Studio Acting Conservatory of the Southwest... from there she received an Associates Degree in Applied Arts. She moved to NYC to continue her training.

Natali owns two production companies... Rider Films and Musika Productions. Musika focuses more on the music side, and music supervision in film. Natali has also danced all of her life. She got so involved with salsa that she had to choose between that and acting, at one point. Some of her side hobbies include various martial arts, weapons training, a personal training, and she is a big traveler! She loves every aspect in front and behind the camera, and always wanting to learn more! From acting, to producing, to music...

Natali has worked on many projects on both the independent and Hollywood scene. She has worked on notable film and television projects as Law and Order: SVU, Spider-Man 3, What Happens in Vegas, and 30 Rock. Recently she has played ''The Night Hag'' in the horror film, ''Dead Awake'' that can be seen on Netflix working with Tank Girl herself, Lori Petty!

---
SAT 4:00p.m.: MadCat: Everything You're Going To Need To Know (45 mins.)

Room: DOGWOOD (2nd Floor, Left) Rated: Everyone

Actress Natali Jones was the inspiration behind MadCat. All of the MadCat fanboy debates can be resolved here and now by talking to Natali. Find out the nuances and story around this awesome character who is about to make a new studio debut.
Speaking: Greg Peters; Natali Jones

Category: Discussion Panel