<!center><!video controls controlsList="nodownload" src="/video/Gameshows.mp4"><!/center><!br> <!center><!img src="/2019/images/menu/review.jpg"><!/center><!br> <!!! ALL-CON LLC>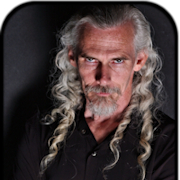 Camden Toy

Guest

Camden Toy is best known for playing some of the creepiest and scariest villains on BUFFY THE VAMPIRE SLAYER. He played one of the Gentlemen in the Emmy Award nominated episode ''Hush'', the skin eating demon Gnarl, and the recurring role of The Ubervamp. He also appeared on ANGEL as The Prince of Lies. He had roles in the television series GOODNIGHT BURBANK and THE BAY, and as Dr. Kerr in Robert Hall's film CHROMESKULL: LAID TO REST 2.

Other projects include BEDEVILED, THE LEGEND OF ZELDA, XXIT, THE VORTEX, VALIANT, BARE KNUCKLES, SEBASTIAN, THE GODMOTHER, MANSFIELD PATH, ALL SOULS DAY: DIA DE LOS MUERTOS, PRIVATEER, TRICKERY MIMICRY, IMMORTALLY YOURS, and playing the evil Colonel in the trailer spoof THELMA & LOUISE ll: AVATARS OF PANDORA on G4TV with Olivia Munn and Eva Amurri.

---
THU 3:00p.m.: You Won't Believe What I Heard At A Con… Meet Camden Toy (45 mins.)

Room: OAK BALLROOM (2nd Floor, Left) Rated: Everyone

Actor Camden Toy has done a little bit of everything. Best known for his demonic roles in Buffy the Vampire Slayer and Angel, to voice work and even supporting lower budget productions by adding a little bit of his own star power. As an often-requested convention guest, some of Camden's more unusual experiences come from his interactions with his fans. Step away from the behind-the-set stories and meet the man who has come to meet you and hear of some of his more unique encounters when he visits with his fans at conventions.
Speaking: Camden Toy

Category: Discussion Panel

---
FRI 3:00p.m.: A Film Maker, An Actor, and an FX Guru Walk Into a Con… (45 mins.)

Room: OAK BALLROOM (2nd Floor, Left) Rated: Everyone

Have you ever sat through the end credits of a film? The number of people and diversity of the purpose to bring a project together is staggering. ALL-CON is bringing together guests who represent key parts of production. Christopher R. Mihm creates and produces films annually under the studio of Saint Euphoria, Camden Toy is best known for his characters in Buffy the Vampire Slayer and Angel, and Russ Adams, in addition to owning Escape Design FX, was a part of SyFy's ''Jim Henson's Creature Workshop Challenge.'' Listen to them as they weave their own point-of-views into a narrative that attempts to explain the overall design and production of modern visual storytelling.
Speaking: Christopher R. Mihm; Camden Toy; Russ Adams

Category: Discussion Panel

---
SAT 5:00p.m.: Dramatic Acting - Sometimes It's the Lines And Sometimes Its Just Who You Are (45 mins.)

Room: ADDISON LECTURE HALL (2nd Floor, Right) Rated: Everyone

Many of the roles Camden Toy is known for have him under heavy make-up. If delivering lines were the sole secret to his fame, Mr. Toy would not be where he is today. The ability to bring a character or scene alive; to make it translatable into believability existence is a talent that Mr. Toy demonstrates with every project he is signs onto. He may not be able bestow upon you all of his acting knowledge and experience in a 45-minute panel but he is willing and available to answer your more profound questions about the requirements necessary to act on a modern television series or film.
Speaking: Camden Toy

Category: Discussion Panel

---
SUN 1:00p.m.: Getting the Callback and Pages on the Set (45 mins.)

Room: OAK BALLROOM (2nd Floor, Left) Rated: Everyone

Tracee Lee Cocco, Camden Toy, and Phillip Jeanmarie discuss the process of receiving an industry callback and subsequently the responsibilities around receiving pages for the set.
Speaking: Tracee Lee Cocco; Camden Toy; Phillip Jeanmarie

Category: Discussion Panel