<!center><!video controls controlsList="nodownload" src="/video/Gameshows.mp4"><!/center><!br> <!center><!img src="/2019/images/menu/review.jpg"><!/center><!br> <!!! ALL-CON LLC>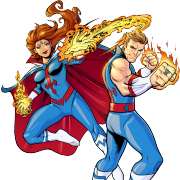 Dara Kountz

Mad Raven Productions

---
SAT 5:00p.m.: Steampunk Out?tting for Ladies (45 mins.)

Room: ELM (2nd Floor, Back) Rated: Everyone

Produced By: Mad Raven Productions

Learn the fundamentals of Steampunk costuming for Victorian lady's cosplay. Corset selection and safety included.
Speaking: Dara Kountz

Category: Discussion Panel

---
SUN 2:00p.m.: Victorian Horror (45 mins.)

Room: ELM (2nd Floor, Back) Rated: Everyone

Produced By: Mad Raven Productions

From Dracula to Ghosts, lots of our current understanding of the horror and monster genre began in the Victorian period.
Speaking: Dara Kountz

Category: Discussion Panel