<!center><!video controls controlsList="nodownload" src="/video/Gameshows.mp4"><!/center><!br> <!center><!img src="/2019/images/menu/review.jpg"><!/center><!br>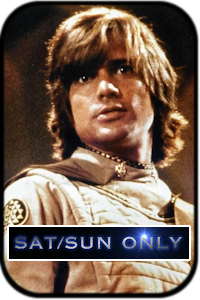 DIRK BENEDICT
CELEBRITY GUEST

Dirk Benedict was born in Montana on March 1st, 1945. He was raised in the country, far away from anything connected with movies or acting. He gathered his first experiences in acting (on a dare) in a college production of ''Showboat'' where he got the main part. His father, a lawyer, died when Dirk was 18, which was hard for him to take.

While working on Georgia, Georgia (1972) in Sweden, he made the first contact with a macrobiotic diet and changed his eating habits drastically. He was 26 at that time. A few years later, doctors found that he had cancer of the prostate. He refused to accept the usual treatment and moved away to a secluded cottage.

Dirk managed to cure himself from cancer by following the rules of his macrobiotic diet. When he got his part as ''Starbuck'' in ''Battlestar Galactica'' (1978), the doctors stated that he was in good health.

Dirk's main successes were ''Battlestar Galactica'' and ''The A-Team'' (1983) in which he played ''Templeton - The Face - Peck''. He was formerly married to actress Toni Hudson and has two sons (George and Roland).


---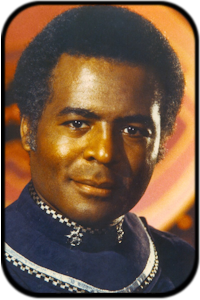 TERRY CARTER
CELEBRITY GUEST



Terry Carter gained theatre experience in several productions on the Broadway and off-Broadway stage. His Broadway credits include playing the male lead opposite Eartha Kitt in the play Mrs. Patterson and performing the title role in the musical extravaganza Kwamina.

From 1965 to 1968, Carter worked as a weekend newscaster for WBZ-TV in Boston, where he became an anchor-reporter. Some sources said he was the world's first black TV newsman. During his three-year stint, he also served as New England television's first black opening-night movie and theater critic. Although WBZ said he resigned from the station, Carter told the black press that had been fired, because Westinghouse (which owned WBZ) objected to his personal involvement in numerous community projects. His departure left Boston without any black TV news reporters.

Carter also acted in numerous TV series, specials, and theatrical films. Carter was a regular cast member of The Phil Silvers Show (popularly known as Sergeant Bilko), appearing as Pvt. Sugie Sugarman in 91 episodes between 1955 and '59. Carter played boxer Rosie Palmer in a 1964 episode of the ABC drama Breaking Point. In 1965 he was the only black actor to have a role in the World War II drama Combat!. He played the part of Police Officer Tuttle in the 1974 children's film Benji.

He is best known internationally for his co-starring role as Colonel Tigh in the popular science-fiction TV series Battlestar Galactica. He was originally cast as Lieutenant Boomer, but was cut following a roller skating accident that fractured his ankle. After replacing Carter with Herb Jefferson, Jr., producer Glen A. Larson instead offered Terry Carter the role of Colonel Tigh, second in command of the ragtag fleet of starships.
Carter also starred as Dennis Weaver's partner, ''Sergeant Joe Broadhurst'' in the detective series McCloud for seven years. He played opposite Pam Grier in the motion picture Foxy Brown. He played the role of CIA chief ''Texas Slim'' in Hamilton, a multinational action-adventure Swedish film (1999). More recently, Carter had a recurring role in Hotel Caesar, Norway's most popular soap opera, as Solomon Tefari, an Ethiopian businessman and father of one of the main characters.



---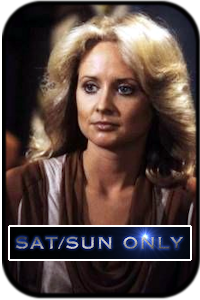 LAURETTE SPANG
CELEBRITY GUEST



Laurette Spang signed a 7-year contract with the Universal Studios in 1972. She had a succession of guest-starring roles in television series including Emergency!, Adam-12, The Streets of San Francisco, The Six Million Dollar Man, Happy Days, Chase, The Secrets of Isis, Charlie's Angels and Lou Grant. Spang also appeared in the television movies Short Walk to Daylight, Runaway! and Sarah T. - Portrait of a Teenage Alcoholic. She co-starred in a production of Winesburg, Ohio on KCET's Hollywood Television Theatre.

Towards the end of her contract with Universal Spang was cast as Cassiopeia in the Battlestar Galactica pilot movie, ''Saga of a Star World''. An initial draft of the script had her killed off in the pilot film, in which the reptiloid Ovions consumed her, almost cannibal-style. However, the character survived and the network kept her on in a regular role in the subsequent weekly series, but ''Standards and Practices'' (network censors) forced a change of profession upon her. The censors would no longer allow her to be a socialator, so Glen Larson and Donald P. Bellisario had her character become a medtech in the series, beginning with ''Lost Planet of the Gods, Parts 1 & 2''.

Spang's later acting performances were in The Love Boat, Fantasy Island, The Dukes of Hazzard and Magnum, P.I.. She took a de facto retirement from acting in 1984, though she made a brief appearance in the 2007 horror film Plot 7, which also featured her by-then husband John McCook. In 2002, Spang appeared in the Battlestar Galactica episode of Sciography documentary series on the Sci-Fi Channel in 2002. In 2003, she appeared in another Battlestar Galactica documentary included as an extra feature in the DVD box set of the series released for the series' 25th anniversary.


---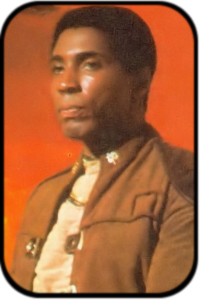 HERBERT JEFFERSON JR.
CELEBRITY GUEST

Herbert Jefferson Jr. co-starred as merchant seaman Roy Dwyer in the award-winning novel for television Rich Man, Poor Man, its sequel, Rich Man, Poor Man Book II, and in other TV films such as the Emmy Award-winning mini series drama The Law, with Judd Hirsch, as Jamaican defendant Maxwell Fall, and the Revolutionary War Novel for TV, The Bastard as Lucas, one of the legendary Minutemen, which is based on the best selling book by historical novelist John Jakes.

Jefferson also appeared as a guest star in the pilot episodes of both the 1982 TV series Knight Rider as Muntzy, an undercover police officer and partner of Michael Long (who becomes Michael Knight), and the 1984 pilot of the TV series Airwolf, as the Commander of the aircraft carrier USS Enterprise.

He is probably best known for his role as Lieutenant Boomer on the original Battlestar Galactica television series. Later, in the 1980 spin-off Galactica 1980, his character was promoted to Colonel, and had moved up in the chain of command to become the Executive Officer of the Galactica.

His notable feature film credits include the award-winning Ron Howard film Apollo 13, and the Wolfgang Petersen film Outbreak. He also appeared in two films starring football legend Jim Brown, Black Gunn, as his brother, The Slams, as his cell mate, and ''Roger Corman'''s ''Private Duty Nurses'', as activist Dr. Elton Sanders.

In 2015 he appeared in the cameo role of ''Admiral Grant (Ben) Satterlee'' in the pilot of the web-based series ''Star Trek: Renegades''. In 2007 he portrayed ''Captain Gault'', a freedom fighter, in the Internet mini series Star Trek: Of Gods and Men, from the same independent production company.



---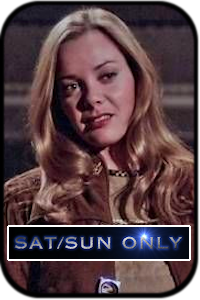 ANNE LOCKHART
CELEBRITY GUEST

Anne Lockhart was initially chosen by Glen Larson, who sent her a very preliminary script, for a role in the 1978 television series Battlestar Galactica. She rejected the role initially, as the character wasn't that strong. Later, Glen wrote a new part just for her, with a much stronger character named ''Sheba''. After reading the first 25 pages of the script ''The Living Legend'', she accepted immediately.

She was a favorite of Glen Larson, and appeared in many of his other television series including The Hardy Boys/Nancy Drew Mysteries, B.J. and the Bear, Buck Rogers in the 25th Century (where she played two characters, ''Jennifer/Leila Markeson''), The Fall Guy, Knight Rider and Airwolf. She did two episodes of Magnum P.I.: in one episode she plays the younger version of her moms character, in the other she plays a younger version of herself.

She reunited with Noah Hathaway (who played ''Boxey'' in Battlestar Galactica) in the movie Troll, which also included her mother June Lockhart. She reunited with Donald Bellisario (Battlestar Galactica's producer and writer) in episodes of Airwolf, Quantum Leap and JAG. Anne worked again with Dirk Benedict (who played ''Starbuck'' in Battlestar Galactica) as ''Sylvie'' in his movie Cahoots which she also co-produced. They also worked together on War of the Worlds, which Anne produced and won a REP Award for ''Best Production of a Drama''. She appeared as the sister of another Battlestar Galactica alumni, Jane Seymour (who played ''Serina'') in Dr. Quinn, Medicine Woman.

She appeared with Star Trek actors George Takei (Sulu) and James Doohan (Scotty), as well as Randy Quaid in the monster spoof Bug Busters.

Anne's other notable film work include Slashed Dreams, Just Tell Me You Love Me, Young Warriors, E.T., Risky Business, The Oasis, A Dog's Tale, Daybreak and Disconnected. Her other notable television credits include Happy Days, Barnaby Jones, Emergency, Police Story, CHiPs, The Incredible Hulk, Voyagers, Murder, She Wrote, New Love American Style, Simon & Simon, Walker, Texas Ranger and L.A. Heat.



---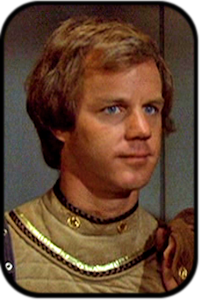 JACK STAUFFER
CELEBRITY GUEST

Jack Stauffer has worked professionally in the television, film, and stage industries for fifty years.

A long time veteran television actor, Jack is best remembered for creating the role of Chuck Tyler on ABC's award winning daytime serial ''All My Children'' and as Bojay on the original ''Battlestar Galactica''.

Over his long career, Jack starred in pilots for his own television series: ''Alex and the Doberman Gang'', ''The Incredible Island'', and ''Mobile Medics'', appeared in Emmy Award movies of the week such as ''Police Story'' and 'Eleanor and Franklin'', starred in the feature ''Mission Galactica'' and co-starred in the feature film ''Chattanooga Choo Choo''. He also made guest appearances on over sixty different prime-time television shows, mini series, and movies of the week all the way from ''The Streets of San Francisco'' to ''Melrose Place''. He has also filmed over 250 commercials.

In January 2019 Jack will star in a SAG short film entitled ''The River'' getting to portray the vengeful patriarch of a crime family. In 2014, Jack starred in the SAG short film ''Sons of Guns'', playing a sadistic former Nazi in a dark comedy about the reincarnation of Adolf Hitler. The film has won awards at several film festivals and Jack received a best supporting actor nomination at the 2016 Santa Monica International Film festival. In 2013 Jack co-starred in the SAG short film ''The Right Regrets''. This film was also entered in several film festivals and earned awards.

In December 2018 Jack was one of the stars in the world premiere of David Copperfield ... The Musical. This was the first ''workshop'' step in an attempt to bring a major new historical musical to the Broadway stage. Over the years Jack performed regularly in many Southern and Northern California theatre venues. He co-starred in ''My Fair Lady'' with Broadway and Los Angeles ''Phantom of the Opera'' star Dale Kristien. Other favorite starring roles include ''The Music Man '' (four times), ''Oliver'', ''Annie Get Your Gun'', ''Guys and Dolls'', ''Fiorello'', ''Can Can'' and ''Mister Roberts'' which he has starred in three times and directed twice.

In late 2000 Jack left his home of twenty-five years in Los Angeles and relocated to the Monterey Peninsula. There, he quickly established himself as both an actor and a director. In 2001 he starred at the Magic Circle Center in their productions of ''Sylvia'' and ''Accomplice'' breaking that theatre's attendance records on both occasions. Since then he has starred in ''Philadelphia Story'' at Western Stage, in William Mastrosimone's ''Cat's Paw'' at the Carl Cherry Center for the Arts, and in ''The Retreat From Moscow'' for Pacific Repertory Theatre. In 2008 Jack became associated with the Hapgood Theatre in San Francisco. He starred in the 2008 season opening production of ''Death of a Salesman'' which area reviewers acclaimed as ''unforgettable'', poignant, and a top notch production''. These same critics also hailed Jack's performance as ''electrifying and riveting''. Jack also directed Hapgood Theatre's 2009 season opening production of ''The Odd Couple''.

On the Monterey Peninsula Jack was a resident director for the Magic Circle Theatre from 2002 until its demise in 2005 and resumed that position when the theatre was resurrected from 2010 - 2014. His productions include : ''Lend Me A Tenor'', ''Black Comedy'', ''Over The River And Through The Woods'', ''Don't Dress For Dinner'', ''Nobody's Perfect'', ''Lettice and Lovage'', ''Rumors'', The Fox on the Fairway'', and ''Deathtrap''. These productions, garnering smash reviews and hailed by more than one newspaper as being among the best comedies ever presented on the Monterey Peninsula, completely sold out and had to be extended. In 2006 he was at the helm of Pacific Repertory Theatre's ''The Full Monty''. This production broke the attendance record for the theatre and was hailed as one of the best productions in the theatre's history. Other musicals include ''A Funny Thing Happened On The Way To The Forum'' which Jack directed for Monterey Peninsula College and ''Messugah-nuns'' which Jack also directed for Pacific Repertory Theatre.



---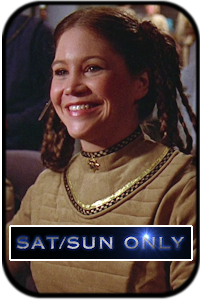 SARAH RUSH
CELEBRITY GUEST



Sarah Rush is an American actress, best known in television for her work in the original Battlestar Galactica. She narrated and starred in the 2005 documentary The Bituminous Coal Queens of Pennsylvania produced by Patricia Heaton and directed by David Hunt, which won the 2006 Heartland Film Festival Award. Rush was herself crowned Coal Queen in 1972.

For Sarah Rush, Battlestar Galactica was among her first regular TV series. Occasional appearances from that time period included Quincy, M.E., Happy Days, The Incredible Hulk, Monty, and others. Appearances became rarer after this period; Rush would play a guest role on a series once every few years, plus an occasional movie (The Nude Bomb, Joni, Talking to Strangers).

In 1998, her career had a resurgance starting with with spots on Everybody Loves Raymond, Chicken Soup for the Soul, and Friends. In 1999 her acting career continued to pick up speed as she won roles in Fangs, Max Keeble's Big Movie, and Catch Me If You Can.


---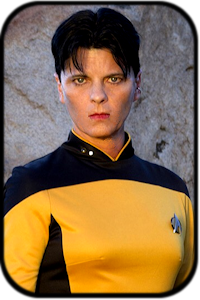 TRACEE LEE COCCO
CELEBRITY GUEST

Tracee is an actress, model, and stuntwoman most known for her various roles on the hit television series Star Trek: The Next Generation, Star Trek: Deep Space Nine and Star Trek: Voyager.

STAR TREK
She is best known for her portrayal of a fan-favorite, Lieutenant Jae, a featured background character over four seasons of The Next Generation. Her beloved Starfleet officer character also appeared in three Next Generation feature films: Generations, First Contact and Insurrection. Tracee also worked as stand-in for Alice Krige (the Borg Queen) in First Contact. In The Next Generation episode "Descent," Tracee played a Borg drone damaged by the villain Lore's experimentation. In Deep Space Nine, she portrayed some of the most exotic aliens such as an Antican, Borg, Borg Drone, and Kobheerian.

Tracee also participated in the filming of the interactive movie-game, Star Trek: Borg; she is most notably seen as a Starfleet science officer visible on the corridor aboard the USS Cheyenne at the start of the movie. She also appeared as an alien bar character in the 1996 hit video game Star Trek: Klingon.

In the early 1990's, Tracee was part of the group of background regulars who made a promotional tour for Star Trek: Deep Space Nine, appearing as a Ferengi.

TELEVISION and MOVIES
While best known for her work on Star Trek, Tracee appeared in many cult television and film productions. She played Marla in the daily soap General Hospital and as a featured lifeguard in several episodes of Baywatch.

Ranging from drama to action to science fiction she has appeared in the movies: Gross Anatomy, Demolition Man, Barb Wire, Virtuosity, and the action comedy Bulletproof. Following her background work in Demolition Man, Tracee was cast as the lead computer voice in the Demolition Man pinball game in 1994 and the 1995 video game Angel Devoid: Face of the Enemy.



---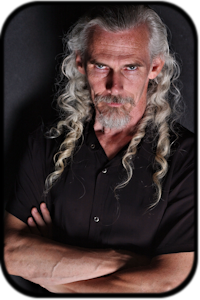 CAMDEN TOY
CELEBRITY GUEST

Camden Toy is best known for playing some of the creepiest and scariest villains on BUFFY THE VAMPIRE SLAYER. He played one of the Gentlemen in the Emmy Award nominated episode ''Hush'', the skin eating demon Gnarl, and the recurring role of The Ubervamp. He also appeared on ANGEL as The Prince of Lies. He had roles in the television series GOODNIGHT BURBANK and THE BAY, and as Dr. Kerr in Robert Hall's film CHROMESKULL: LAID TO REST 2.

Other projects include BEDEVILED, THE LEGEND OF ZELDA, XXIT, THE VORTEX, VALIANT, BARE KNUCKLES, SEBASTIAN, THE GODMOTHER, MANSFIELD PATH, ALL SOULS DAY: DIA DE LOS MUERTOS, PRIVATEER, TRICKERY MIMICRY, IMMORTALLY YOURS, and playing the evil Colonel in the trailer spoof THELMA & LOUISE ll: AVATARS OF PANDORA on G4TV with Olivia Munn and Eva Amurri.




---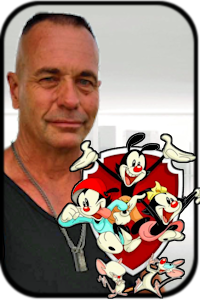 GREG PETERS
INDUSTRY GUEST

Greg Peters is a professional character animation who claims that he was born with a pencil in his hand. He began drawing his favorite TV characters at the ripe young age of two years old. ''I remember telling people that I was going to draw cartoons when I grow up'', he recalls.

In 1990 Greg graduated from the prestigious California Institute of the Arts in Valencia, CA with a BFA degree in Character Animation. He has a long list of high credentials beginning with HannaBarbera Productions the studio who's cartoons he grew up closely with. While at H-B, he worked on such shows as '' Tom and Jerry Kids'', ''The Adventures of Don Coyote '', '' Fish Police ''series well as doing animation on commercials featuring ''The Jetsons'' and ''The Flintstones''. After animating TV bumpers for the FOX network he landed an animation position on Ralph Bakshi's. feature film ''Cool World''. Next he was off to a Character design position on the popular ''Rugrats'' TV series. This was followed by being employed by video game giant Sega of America where he animated on various video games like Disney's '' Bonkers'', etc. Next it was off to Walt Disney Animation where he worked as a Character Layout Artist on ''The Lion King Timon and Pumbaa'' and as a Storyboard artist on ''Mickey's Mouseworks'', ''Mickey's House of Mouse'' and more. Greg also worked freelance for Warner Brothers on ''Tazmania'' before moving in house as a character designer on the award winning series ''Animaniacs'' and ''Pinky and the Brain''.

Also notable is his work at Sony/Imageworks where he worked as a Character Designer on the Dilbert TV series. He was instrumental in helping to get a studio in Wisconsin up and running as well as animate on that studio's projects. This was followed by his move to Texas where he works as a freelance artist and caricaturist in addition to appearing at several local and nationwide events including appearing at numerous comic cons as a guest artist. Currently he is working on a variety of projects including being the illustrator on an upcoming comic book series as well as a children's book and more. Greg believes that his versatility of being able to draw in several different styles is the number one reason for his success.
---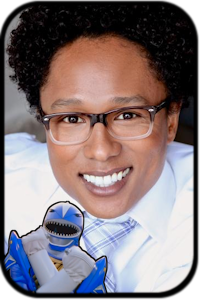 PHILLIP JEANMARIE
CELEBRITY GUEST

Phillip Jeanmarie is best known for portraying Max Cooper, the Blue Shark Ranger in Power Rangers Wild Force and as intersex villain Vincent Clarkson, son of Julian Crane and Eve Russell, on the daytime soap opera Passions.

Phillip's background work also includes working the video game Grand Theft Auto: San Andreas, CSI in multiple eras and Silicone Valley.

Phillip is working on more projects that he can't wait to talk about and is a fan favorite on the convention circuit.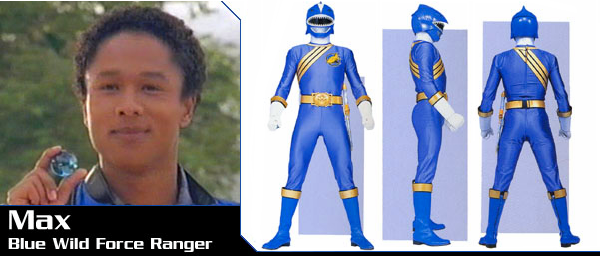 ---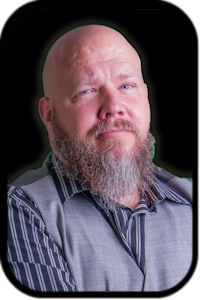 RUSS ADAMS
INDUSTRY GUEST

Russ Adams is an award-winning special effects artist familiar to worldwide audiences for his work on Jim Henson's Creature Shop Challenge, the highly-rated SyFy Channel reality series. Russ quickly became a fan favorite on the show thanks to his quick wit and willingness to help his fellow contestants.

Russ' filmography includes #SCREAMERS, Punk 2; Punk's Dead, Monolith, and Juarez 2045.

Russ is also the author of THIS IS NOT THAT SHOW, A book chronicling his life before, during, and after the Creature Shop Challenge. He is also the author of a special effects how-to series called, A WORKSHOP WITH RUSS ADAMS.



---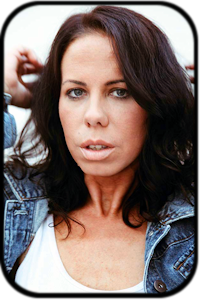 NATALI JONES
INDUSTRY GUEST

Natali Jones found her love in acting her senior year of high school in theater class. After graduating, a family friend referred her to the K.D.Studio Acting Conservatory of the Southwest... from there she received an Associates Degree in Applied Arts. She moved to NYC to continue her training.

Natali owns two production companies... Rider Films and Musika Productions. Musika focuses more on the music side, and music supervision in film. Natali has also danced all of her life. She got so involved with salsa that she had to choose between that and acting, at one point. Some of her side hobbies include various martial arts, weapons training, a personal training, and she is a big traveler! She loves every aspect in front and behind the camera, and always wanting to learn more! From acting, to producing, to music...*

Natali has worked on many projects on both the independent and Hollywood scene. She has worked on notable film and television projects as Law and Order: SVU, Spider-Man 3, What Happens in Vegas, and 30 Rock. Recently she has played ''The Night Hag'' in the horror film, ''Dead Awake'' that can be seen on Netflix working with Tank Girl herself, Lori Petty!

*Taken in part from IMDB Mini Bio



---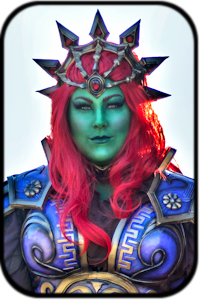 JACKIE CRAFT
PROFESSIONAL COSPLAY GUEST

Jackie Craft has been designing costumes and patterns for cosplay since 2014. In this short time her two goals of creating inclusive and beginner friendly patterns have helped her aid others in joining the cosplay community.

Competing on SyFy's Cosplay Melee was a special moment for Jackie and she took the opportunity and ran with it. Going on to create Simplicity Pattern Company's very first all foam female cosplay pattern that works for women from sizes 6 to 22. She has a line of her own you can check out at Jackiecraftcostumes.com





---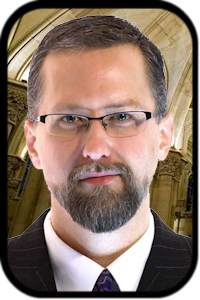 CHRISTOPHER R. MIHM
INDUSTRY GUEST

Christopher R. Mihm is the writer, director, and producer of the films of the "Mihmiverse," a series of award-winning, loosely interlinked feature-length films which pay homage to 1950s-era "drive-in cinema."

Mr. Mihm's filmmaking career began in 2006 with the release of his first retro-styled film, "The Monster of Phantom Lake." Made on a nearly non-existent budget, the film went on to garner much critical acclaim, appear in numerous film festivals, win multiple awards and, to this day, continues to screen across the world.

Since his first film, Mr. Mihm has released one new as-authentic-as-possible 1950s-style feature a year, many of which have received numerous accolades, nominations, and awards. "Attack of the Moon Zombies" raked in the most 2011 Dead Letter Awards at mailorderzombie.com. "House of Ghosts" beat out several big budget films to win the coveted Rondo Hatton Classic Horror Award for Best Independent Feature in 2012. Mr. Mihm's ode to the "big bug" films of the 1950s, "The Giant Spider," won the Forrest J. Ackerman Film Award at the Famous Monsters of Filmland Film Festival and the Best Action/Horror Feature award at the Highway 61 Film Festival.

Christopher R. Mihm has been featured in many publications, both online and off, including SCI-FI Magazine, Screem, Famous Monsters of Filmland and Scary Monsters Magazine. Mr. Mihm was the recipient of the first-ever Roger & Julie Corman Intrepid Filmmaker award at the ninth annual Fargo Fantastic Film Festival, won the Best Director award from mailorderzombie.com and received the key to the city of Forest Lake, MN, where July 30th was officially declared "Christopher R. Mihm Day."



---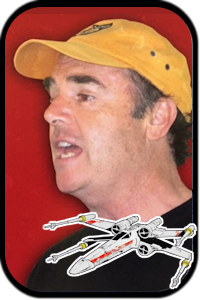 DAVID ANKRUM
SAT ONLY
INDUSTRY GUEST

David Ankrum 40 years after voicing Wedge in Star Wars, David was asked to reprise his role in Rogue One by Matthew Wood and Lucasfilm. You can't miss him as the PA announcer on Yavin - Redirecting the Rebel Squadron into the crucial battle on Scarif. Ankrum was originally cast by Fred Roos and George Lucas to voice Wedge Antilles (Red 2) in Star Wars: A New Hope. David dubbed the voice of Scottish Actor Denis Lawson who played the physical role in the film.

David grew up in a family of actors. His mother, Joan Ankrum (stage name Joan Wheeler) was under contract to Warner Bros. in the 1930's where she did several films. She also performed on Broadway with Van Heflin. His Father, Morris Ankrum, was a character actor who played many diverse roles in many films. He seemed to be in every Science Fiction Film with the word ''Mars'' in the title. ''Flight To Mars'' ''Invaders From Mars'' where he played Colonel Fielding, ''Red Planet Mars''. He also protected the Earth from giant locusts in ''Beginning Of The End''. Got sapped by Martians in ''Earth vs. The Flying Saucers''.  David also grew up across the street from Dennis Muren. They made films in Dennis's garage when they were childhood friends. Dennis went on to work on Star Wars where he brought his special effects genius to light.

Some of David's other acting highlights were playing Adam Stephens opposite Lisa Hartman in the series ''Tabitha'', starring with Melanie Griffith in a sold TV series that never aired, ''Coast To Coast'' for NBC. Working with director Lasse Hallstrom as the lead in a TV Pilot ''The Big Five'' for NBC... Oh and not to forget throwing John Boy off a bridge on John Boy's first day of college in ''The Waltons''.