! Image flipper> <! /Image flipper>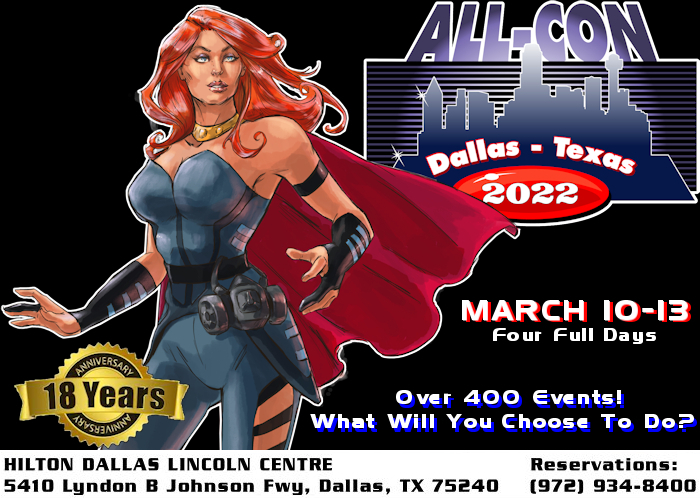 <!center><!video controls controlsList="nodownload" src="/video/Gameshows.mp4"><!/center><!br> <!center><!img src="/2022/images/menu/review.jpg"><!/center><!br>

Announcing the ''Guess Room''! It is a new feature for ALL-CON 2022 and the brainchild of Catherine Houston (aka Happy Cat Productions). With the new larger space at ALL-CON this year a void was forming in one of the new convention production rooms. That void has been filled by a room that is replete with brain-teasers and curious guessing games that change every day, all weekend long!

Can you guess the television show based on when it ''jumped the shark''? How well do you know the weaponry, occupations, or favorite foods of popular fictional characters? Can you recognize a famous movie or album cover from just a piece of the art? Do you like to be challenged?

The Guess Room is going to become a weekend favorite of yours! You will have the opportunity to turn in your Guess Room answers for daily trophies but there is a strict (honor system) rule against using your smart phone for assistance. This is a fun experience for everyone, so please, no gaming the system.

The Guess Room will be open to everyone all weekend with sheets to fill in your answers available from 10 AM to 4 PM Friday and Saturday and 10 AM to 2 PM on Sunday (so we have time to announce the daily winners and send texts).

Come check out the latest addition to ALL-CON!