! Image flipper> <! /Image flipper>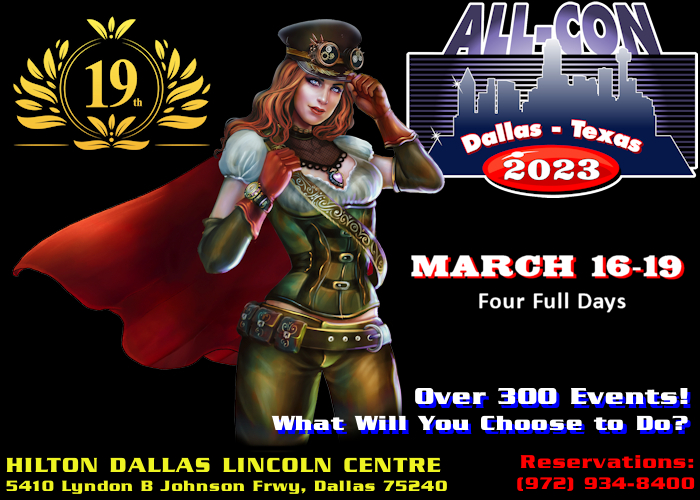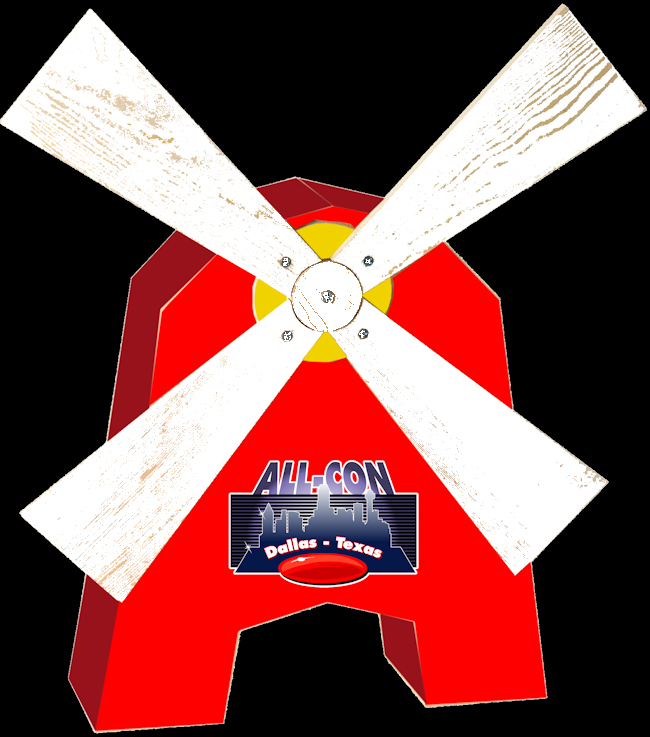 <!center><!video controls controlsList="nodownload" src="/video/Gameshows.mp4"><!/center><!br> Hole-in-One Miniature Golf, every day at ALL-CON.

When researching indoor golf courses, we learned about two different philosophies: "Pro Putter" (complexity of layout) and "Obstacle" (complexity of ornamentation). We designed a hybrid with a little bit of each.

Each of the ten-plus holes is built on a sixteen foot long green, some with an additional eight foot dogleg which just means they aren't just a single straight green.

In addition to the miniature golf course there also is a "Pool Golf" game. It's the same rules as shooting pool but with putters and golf balls. Three ball in the corner pocket!

What better way to practice social distancing with your friends than to spread out on our indoor mini golf course, located right in the spacious new convention space at the Hilton Lincoln Centre! You don't even have to leave the convention. Catch a round or two in between panels or to relax before the Cosplay competition.

Putters and balls will be disinfected in between players.

Try it out! Miniature Golf is now one of our new feature events. It's just one more way we continue to make ALL-CON "Your Favorite Con."