! Image flipper> <! /Image flipper>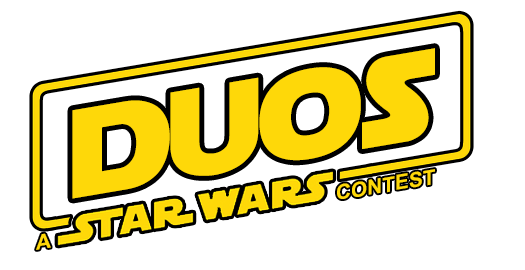 <!center><!video controls controlsList="nodownload" src="/video/Gameshows.mp4"><!/center><!br> Do you have a BFF, partner, family member, or significant other who is just as crazy about Star Wars as you are? Are you both ready to team up and prove it? Prove that two minds can work as one in multiple rounds showing off your knowledge, skill and pizazz. Join us for the all new Star Wars Duos contest and win the title of Star Wars Duos: Grand Masters (as well as other goodies).

All applicants must be a team of (2) contestants -- the better you know them the higher you will score. Applications can be found at the ALL-CON volunteer table and at the door just before the contest.