<!center><!video controls controlsList="nodownload" src="/video/Gameshows.mp4"><!/center><!br> <!center><!img src="/2018/images/menu/review.jpg"><!/center><!br> <!!! ALL-CON LLC>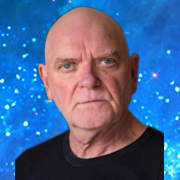 Celebrity Guest

Angus MacInnes
Angus MacInnes was born and raised in the Detroit area, studied in the US, Canada and Britain and is best known as Jon ''Dutch'' Vander, Gold Leader in Star Wars: A New Hope and reappeared again as Gold Leader in Rogue One forty years later.

He has appeared in over fifty feature films including Captain Phillips, The Black Dahlia, Hellboy, Judge Dredd, Hellbound: Hellraiser II, Witness, Outland, Strange Brew, Superman II and the original Rollerball. On television he appeared as the (near) immortal Tostig in The History Channel's Vikings.

Having worked with a raft of Hollywood legends including Norman Jewison, Harrison Ford, James Caan, Robert Shaw, Burt Lancaster, Susan Sarandon, Sylvester Stallone, Louis Malle, Scarlett Johansson, Tom Cruise, Stanley Kubrick, Guillermo del Toro he brings a wealth of stories, anecdotes and experiences to every event he attends.


---
FRI 4:00p.m.: Celebrity Q&A: Star Wars Pilot Reunion (45 mins.)

Room: MAIN STAGE: MALACHITE SHOWROOM [Lobby Level] Rated: Everyone

Produced By: Angus MacInnes; John Morton; David Ankrum

Category: Discussion Panel

---
SAT 2:00p.m.: Celebrity Q&A: Star Wars Pilot Reunion (45 mins.)

Room: BEL-AIR 2/3 [Lobby Level] Rated: Everyone

Produced By: Angus MacInnes; John Morton; David Ankrum

Category: Discussion Panel