<!center><!video controls controlsList="nodownload" src="/video/Gameshows.mp4"><!/center><!br> <!center><!img src="/2018/images/menu/review.jpg"><!/center><!br> <!!! ALL-CON LLC>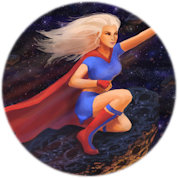 Alexis Johnson

Wishful Sin Cosplay

Alexis Johnson is a cosplayer who also has an extreme passion for animals. She enjoys attending conventions and offers animal education with exotic animals while in cosplay.

Facebook:
www.facebook.com/wishfulsincosplays

---
FRI Noon: Animal Education w/ Fluttershy (45 mins.)

Room: BEL-AIR 1 [Lobby Level] Rated: Everyone

Produced By: Wishful Sin Cosplay

Join the animal loving, Fluttershy from My Little Pony as she has brought some information about her animals at home and is teaching you awesome facts and how to take care of them if you want one yourself.
Speaking: Alexis Johnson; Kristina Taylor

Category: Discussion Panel