<!center><!video controls controlsList="nodownload" src="/video/Gameshows.mp4"><!/center><!br> <!center><!img src="/2018/images/menu/review.jpg"><!/center><!br> <!!! ALL-CON LLC>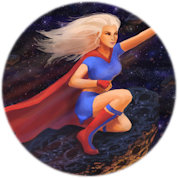 Franco Aguinot

Franco Cosplay Comedy

A cosplayer with too much time in his hands and too little patience to go to cons and cosplay, Franco has been going to conventions for 14. Aside from Texas, he went to California, Maryland and Nebraska. On the international side, he went to conventions in the Philippines and hopefully will make a debut in Canada in the mid-2018. You know him as that ''Cindy cosplayer'' from ALL-CON 2017 and has been crossplaying since (usually to throw attendees off guard).

---
FRI 9:00p.m.: Franco Cosplay Comedy: Conventional Insanity (45 mins.)

Room: LALIQUE II [Ballroom Level] Rated: Adult

Produced By: Franco Cosplay Comedy

Come see your friend who doesn't take his cosplay too seriously (no seriously, for those who know him, you know what I mean) and talk about his past experiences in cons and cosplay and have a laugh! From how it evolved in his eyes since he started in 2004, the difference between an American convention and a Filipino one, to talking about fandoms, anime, video games, etc. Take a seat, enjoy the show, and he may have a chit chat with you on the spot for a minute or two!
Speaking: Franco Aguinot

Category: Performance